In 2009, the Welfare Council established the "Act of Love" to provide appropriate assistance to the needy through the network of S.K.H. churches, schools and social services units. For those unemployed or have a sudden drop in income due to socio-economic or personal factors and are in immediate need but cannot benefit from existing social welfare services, short-term emergency support is provided, including cash, food, rehabilitation assistance services, etc. Counselling, service referrals and educational training are also provided to support schools and pastoral communities.
The outbreak of the novel coronavirus in 2020 has seriously affected the economy and livelihood of Hong Kong. In early 2020, "Act of Love" immediately launched the "Emergency Assistance Programme", which collected cash, supermarket vouchers, and other supplies and collected masks and disinfectant products that were in short supply at that time and distributed them in time to low-income families in need. "Act of Love" continues to encourage brothers and sisters to turn their goodwills into action and share the Lord's love with others.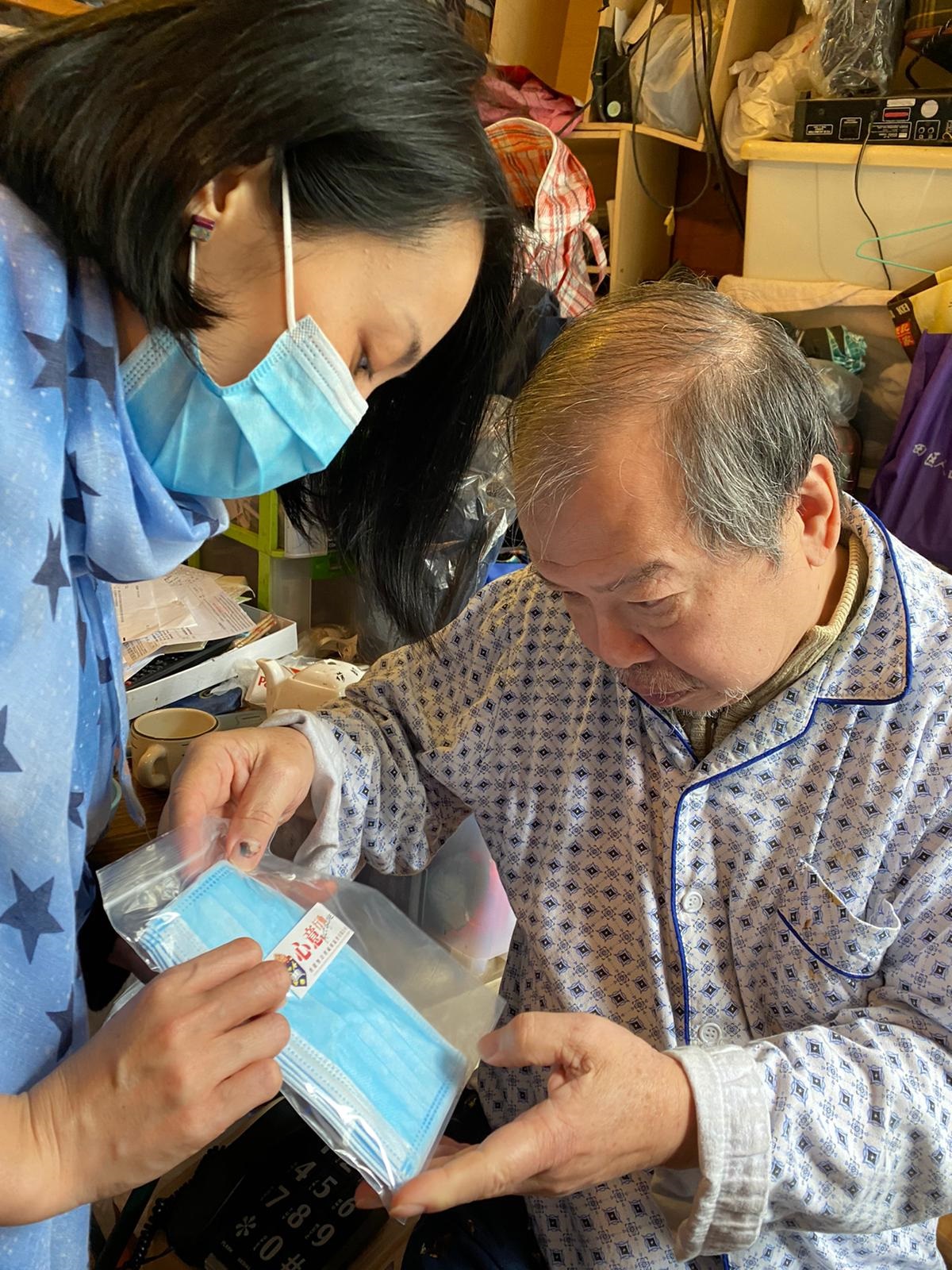 "Act of Love" provided emergency support by distributing donated masks to elders who live alone during the pandemic.