Shopping Cart ()
Recently Added
item(s)
Total HK$

$0.00
The item you just added is unavailable. Please select another product or variant.
Recently Added
Total HK$$0.00
The item you just added is unavailable. Please select another product or variant.
You, me and others in the face of adversity and the pandemic
There are always difficult situations in life,
what would you do if you were in their shoes?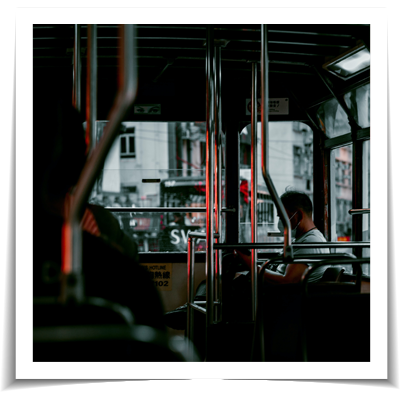 How to heal and grow from unemployment and illness
Mr Ho, a professional in his forties, lost his job when the company he worked for was affected by the pandemic and shifted its business to the Mainland, resulting in the layoff of Hong Kong staff. After being laid off, Mr Ho had been hoping to find a position similar to his former well-paid job, so he only worked intermittently as a casual worker. Mr Ho was frustrated with his repeated failure to find the job he was hoping for, he began to drink heavily in an attempt to avoid his troubles and he suffered from depression. Mrs Ho was concerned about her husband, she had accompanied Mr Ho to seek treatment in a private psychiatric clinic and encouraged him to join an alcohol rehabilitation programme, but to no avail. Mrs Ho was very worried when she saw her husband's demoralisation. In September 2020, Mr Ho was diagnosed with cirrhosis. Since her husband lost his job, Mrs Ho has been in great distress. Adding fuel to the fire, Mrs Ho feels devastated and hopeless when she learned about her husband's illness.
With the help of The Welfare Council, Mrs Ho was able to arrange suitable counselling and treatment for Mr Ho. She has also been sponsored to receive counselling services from the Hong Kong Sheng Kung Hui Counselling Service to learn how to cope with emotions and stress. Mrs Ho understands that to better support her husband, she must first take good care of herself. She believes that her husband needs counselling to walk out of the darkness and to face his treatment positively.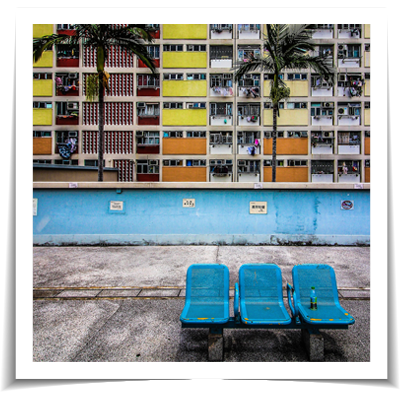 Tailored assistance to individual needs
Through the discussions and assessments among teachers and social workers, every cent donated can be put into good use and bring more meaningful help to the families in need. Mrs Wong, a family of four, lives in a public housing estate. Her husband was a salesman and the breadwinner of the family. Their son had applied for the School Textbook Assistance Scheme and was granted full subsidy. Unfortunately, Mr Wong was laid off in February 2020, the family had to rely on their savings to make ends meet. Their eldest son is in Grade 5 at primary school, he was able to apply for food vouchers through the school. During the pandemic, face-to-face classes were suspended at school, Wong's son had to attend online learning classes at home. There was no computer at home, Mrs Wong's son had to use her smartphone but the screen size was too small for learning. Mrs Wong applied for a free computer from a voluntary organisation but the quota was full. In view of the situation, " Act of Love" (Read more) has provided additional cash assistance for the family to purchase a tablet computer. The funding has greatly helped relieve both the learning pressure of students and the worries of parents.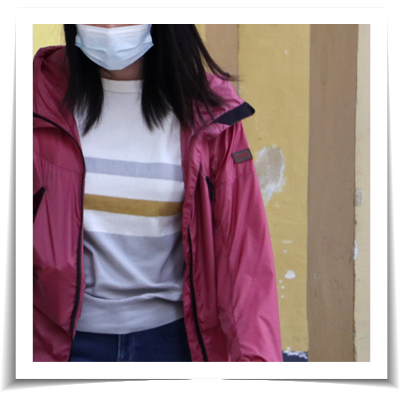 Alleviating imminent needs Feel the love in humanity
Although social distancing has reduced human contacts, we can connect and convey love, care and warmth through a phone call. During the pandemic, teachers and social workers from schools make calls to their students frequently to learn about their situation. Among the students, Siu Ming's family is one of the most concerning. Ming's father was diagnosed with cancer on Christmas Eve, 2019 and was required to attend regular treatment in the hospital. The family has been in financial hardship since Ming's father was unable to work. When the pandemic broke out, the family had to spend a lot of money on masks and disinfectants to protect Ming's father, their savings have little to nothing left. The school social worker provided Ming's mother with information on how to apply for the Comprehensive Social Security Assistance (CSSA) Scheme but it took time to apply and it was impossible to turn the family's situation around in time. After eight weeks of claiming the Food Bank, they had to wait six months before they could reapply, and the few thousand dollars granted by the Community Chest Rainbow Fund had been used up already. Fortunately, with the donations from brothers and sisters, Act of Love (Read more) was able to promptly provide emergency assistance. Our social worker immediately applied for supermarket coupons for Ming's family and delivered them to Ming's mother the next day. She burst into tears and said, "During the pandemic, everyone kept their distance, and that distance made people feel cold and indifferent. But now, I can see that there is still love in humankind and I thank the generous benefactors for giving me the strength to go on."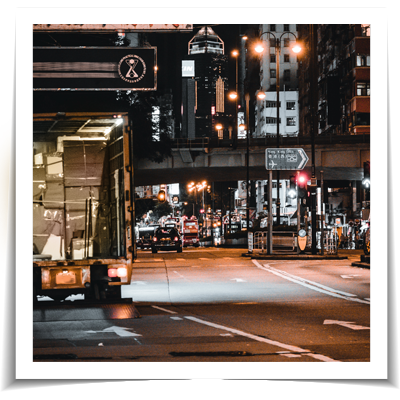 Walking together with Recipients
With the economic downturn, many middle-aged people are facing the risk of unemployment. Mr Yu has been in the transportation industry for more than a decade and has a son and a daughter with his wife. Unfortunately, he became a drug addict a few years ago and was eventually arrested and sentenced to probation. Since then, his wife and Mr Yu have separated, and their daughter lives with her, while Mr Yu lives with his mother and son in a public housing estate. After the setback, Mr Yu was determined to change his ways and quit drugs. Mr Yu worked hard to support his family, but Mr Yu was laid off from his job due to the epidemic.
Mr Yu is the breadwinner of his family. In addition to paying his mother's household expenses every month, he also has to spend several thousand dollars in alimony to his wife. During the period of unemployment, Mr Yu used his remaining savings to pay for his family and alimony and ended up with only a few thousand dollars left. As a result of family changes and his father's unemployment, Mr Yu's son was depressed and his studies were affected. Faced with the pressure of life, Mr Yu had to seek help from the Welfare Council. After understanding the case, social workers immediately applied for emergency living allowance and food assistance for Mr Yu, and they helped him find a job to get his life back on track. There is still a long way to go, and our social workers will walk with the recipient to overcome the adversity together!